We've all been there: hustling to monetize our traffic and juggling a zillion tags to try and get our ads just right. Well, guess what? Adoperator just flipped the script with a game-changing update in our publisher section!
The All-Powerful Smart Tag = Zero Hassles + More 💰
Now, you can stick ONE tag on your site and let our super-smart, AI-driven system decide which ad, how often, and in what format to show to your visitors. Yup, you heard it right – one tag to rule them all!
🚀 Quick Start: Just create a Smart Tag, pop it on your site, and watch your revenue kick up a notch (or several).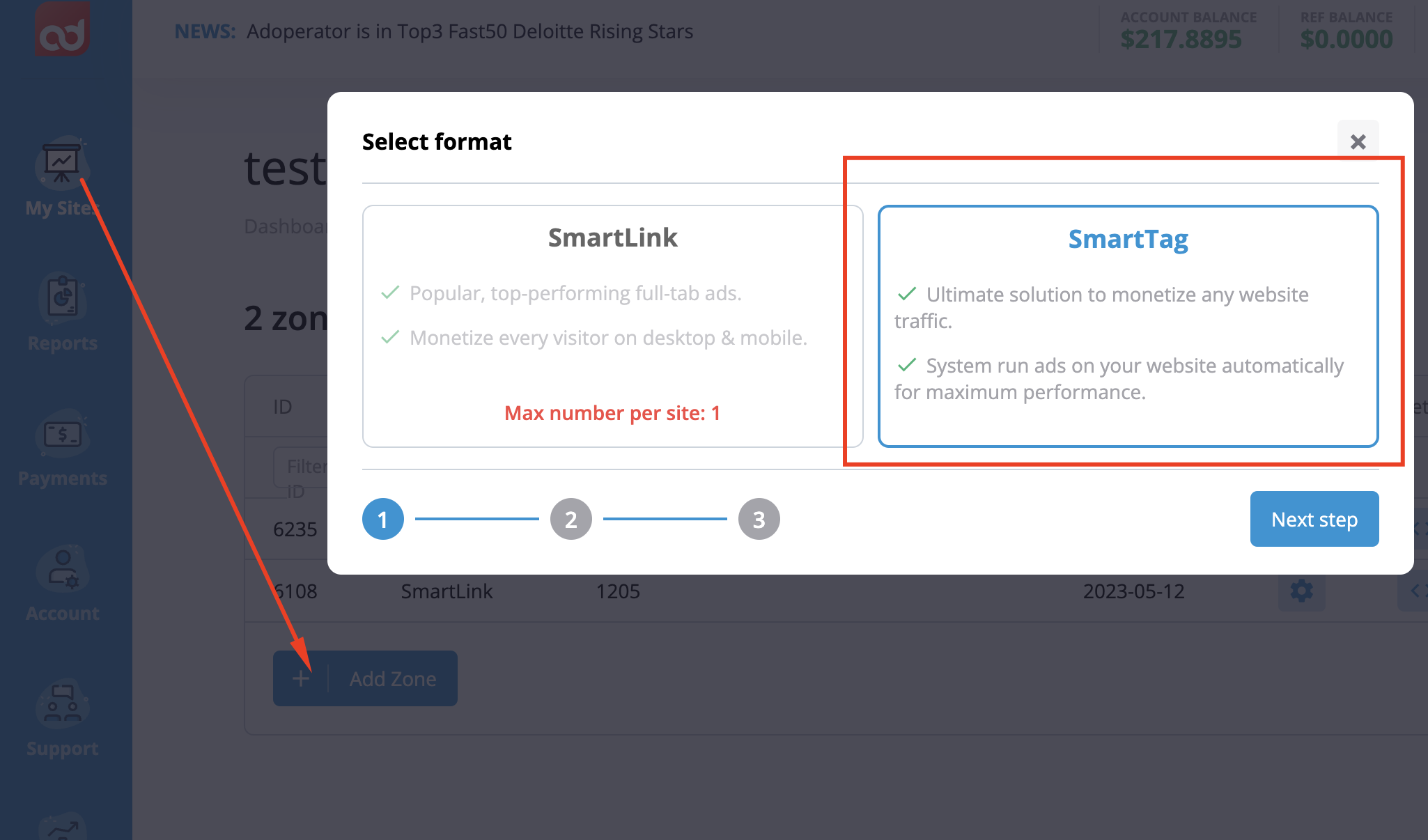 🎛 Your Rules: We suggest going with the flow, but if you wanna tweak settings or turn off certain displays, you do you!
And that's it - one tag, all pages, and maximum bucks from your traffic.
No Website? Navigate Prosperity with our Smart Links!  🌐
Even if you're sans website and making your dough through affiliate marketing, we've got your back! Your traffic, whatever its source, can turn into cash with our Smart Links.
🔗 Link Up: Use Smart Links to monetize every click, no website needed. 
🚀 Blast Off: Some of our publishers have seen their income shoot up by a whopping 300-400% with Smart Links and Smart Tags!
So, why wait? Jump on the bandwagon and let's start making more moolah together!
Ready to Rock? 🎸 Let's Get Started!
Kick-start your adventure of notably profitable traffic monetization with Adoperator right now. Register and step into a world wherein each visitor is seamlessly converted into optimized revenue through astute and automated ad displays. Let's ride this wave together, maximizing your gains with top-notch, smart, and user-friendly ad displays.
🔥 Here at Adoperator, we're all about making things smoother, easier, and more profitable for our awesome publishers. One tag, endless opportunities – let's navigate through this thrilling digital ad space and make those numbers soar! Register and begin your effortless journey of traffic monetization with us, coz we're in it for the long haul with you!
Let's roll! 🚗💨