Why mobile geotargeting is important for mediabuyers and online advertising? 
What is mobile geotargeting
Geographic targeting is a mechanism that allows you to show ads (banners or popunders) only to those users who access the Internet from a specified region or city.
Determining the location of a website visitor allows you to:
show him the current company data, for example, the phone number of the office nearest to him;
advertise goods and services that can be obtained from the nearest location;
determine the closest sales office to the client;
post regional news or weather forecasts on the website.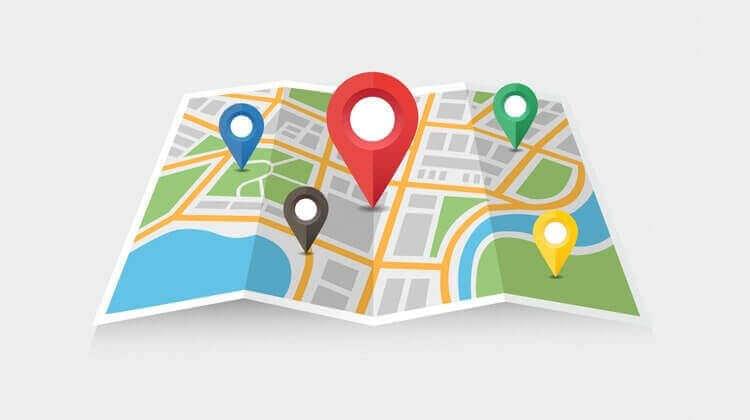 How Does Mobile Geotargeting Work?
For registered users, geotargeting is configured using the information entered by the user when registering their account on the website. For unregistered users, the source data for geotargeting is determined based on the region of their IP address. The location of the user's device, if it is not prohibited by the settings, can be determined by GPS, Wi-Fi, Bluetooth, as well as using databases of search engines about the location of cellular antennas, and Cookies that allow you to determine the location of users through search history and visited websites.
This type of targeting is limited to the city or region. When mediabuyer creates a campaign, they simply specify the desired region, city, or specific address, and the system shows ads to those whose location matches the selected one.
So, you can show ads only to residents of Paris, London or Marbella region, for example. It depends on the goals and objectives of the advertising campaign and features of advertising network you work with
.
How to use geo targeting most effectively? Let's talk about current methods further.
1. Find a place where the needs of your audience are clearly defined. These are airports, concert halls, universities, etc.
2. Eliminate places where your target audience shouldn't be.
3. Define a distance or time radius around your sales office. Use geofencing to establish a precise perimeter where your ads will appear to your target audience. Or set the ad radius in time, for example, using the Travel time platform. Its API allows mobile apps and websites to search for places with an indication of the time it takes to reach them.
4. Adjust your ad rate in priority regions. Increasing rates in more relevant target regions will increase your influence. And lowering rates, but not closing them, in other regions will help maintain a wide audience reach at a reasonable price.
5. Use keywords selected for a specific region. Identify the needs of your target audience by analyzing search queries. Just add location terms to the names of your products: addresses, attractions, popular meeting places, etc. Just add location terms to the names of your products: addresses, attractions, popular meeting places, etc. For example, "bakery near Palace square" or " swimming pool near Wallstreet".
6. Anticipate the interests of your audience on a regional basis. What does it mean? Knowing the specifics of the region is useful for predicting the reach of the desired audience. You need to know the exact information about users from a specific part of the city / country (age, nationality, income level, etc.). For example, politicians usually designate zones within a general constituency, whose residents are united by common characteristics.
7. Track where the user wants to go using the search history. For example, queries about the Eiffel tower or the Louvre indicate that the user is probably going to visit Paris.
8. Analyze behavior and preferences based on what places the user visited. For example, offer a free coffee coupon to those who have visited your competitor's coffee shop more than three times.
9. Use localized landing pages to provide relevant content. Create a landing page for each ad separately, depending on the user's location.
10. Take advantage of events taking place in your region. For example, weather forecast or holiday schedule.
Who Uses Geotargeting & Why?
Despite the fact that geotargeting is suitable for businesses of any size, it is most popular among small regional companies and affiliate marketers that need to accurately target their potential customers. The ability to enter the market for a highly specialized audience is the main advantage of geotargeting, because the audience that visits a certain place is one of the most suitable.
Geotargeting is perfect for the following businesses.
Products with multiple branches in the city to promote. If you have several branches in different districts of the city, you can display different ads, indicating the nearest branch for each district.
Companies restricted in outdoor advertising. If you can't put up a noticeable sign, or it gets lost in the background, tell us about yourself on the Internet. They'll definitely notice you there.
For companies whose revenue depends on location. If your business revenue is highly dependent on your location (bakery, coffee shop etc.) then you can use geotargeting to tell everyone who is and happens to be near you.
Any other company, affiliate program or local news website. You can simply launch an advertising campaign to let those who often visit your office know about you. There is a chance that they will come to your office, where the probability of making a sale will be higher than on the website.
For example, the owner of a small massage parlor located near a certain metro station advertises their services. Its potential customers are people who live near a particular metro station. Those who live on the other side of the city should not show the ad: it is much more convenient for them to go for a massage somewhere closer.
Geotargeting is also useful for large projects with branches and with the possibility of delivery throughout the country or around the world. In this case, they can develop individual campaigns for different regions, taking into account their characteristics. 
Geotargeting on the website allows you to:
target a specific audience segment more precisely;
use your advertising budget more efficiently;
minimize the number of non-targeted impressions;
get more conversion traffic;
offer people a product or service based on the specifics of their location;
show customers local contact information;
compete with smaller companies with larger ones operating throughout the country (within a given region).
Thus, using geotargeting allows marketers to attract pedestrian traffic to physical locations, as well as attract customers of their competitors.
When mobile Geotargeting for Advertising is a Good choice
There are some areas of business where using geotargeting will be most effective.
First, if your business is offline retail offices. 
Mark your points of sale (pick-up points, showrooms, stores) and attract those who are nearby.
Tell your "close" users about the benefits. For example, a handmade natural cosmetics store is suitable for women who live nearby. And the online food delivery store can offer a discount to pick up the dish themselves to those who are nearby at the moment or work near the pick-up point.
Arrange sales. Geotargeting for those who are near the point of sale will help you organize a sale. Tell them about unique discounts or promotions that only last for a couple of days. If a person lives or works nearby, it will be easy for them to come and see.
Second, if you offer products that are seasonal for some regions, but year-round for others (for example, fruits and vegetables).
In other words, geotargeting is suitable for: hotels and clubs; cafes and restaurants, car services, cinemas and shops, beauty salon, repair and maintenance services, etc.
Even if the cost of these companies ' services is more expensive, the potential client will not go to another city or district. After finding a website with the closest location of the company, he will go there.
Geotargeting and retail is a great combination as the physical location of offline stores directly matches the GPS lat/long data received from mobile phones. By matching this data with retail points of interest, marketers create audiences that visit these locations, as well as analyze pedestrian traffic to better understand the audience that visits their locations.
When Geotargeting Isn't a Good choice
Geotargeting is definitely not suitable for single store businesses with a single location and no pedestrian traffic(with the exception, for example, of a large auto dealer). Because they do not produce enough data to create actionable audiences. 
Geotargeting is also not suitable for mass-market products (washing powder, frozen pizza, or wet wipes), as these products are sold in many other stores. However, there are exceptions: if you sell a product with special properties, such as organic coffee or exclusive creams, you can geo-target customers who visit grocery stores and cosmetics stores.
How to measure results
The popularity of the same products and services in different regions may vary significantly. For example, on the Mediterranean coast, swimwear and beach towels are much more in demand than in Canada. To always know where and what your offers are in high demand, and in accordance with this correctly allocate the budget and optimize campaigns, carefully study the statistics of your advertising campaign.
In your advertising cabinet, you can get information about the location of your potential customers and the places they are interested in. This will help you determine where to display your ads as efficiently as possible. If you have already added addresses to your ads, you can monitor their effectiveness. The data is sorted according to the distance from your office to the user or the place where they showed interest. Let's say you have a bakery and you find out from the distance report that the conversion rate is higher for users who are no more than three kilometers away from it. If you can set up targeting within a 4-kilometer radius and increase bids for serving ads to customers in this area.
Determining the user's geolocation allows the advertiser to get the following benefits.
Increase conversions on the website, which leads to increased sales and business profitability.
Reduced advertising costs. If the business is strictly linked to the region, then setting up geolocation will save hundreds of thousands of rubles in the budget.
Increased customer loyalty. There are very few benefits that people want to get away from their place of residence. Geotargeting has become a real lifesaver for local beauty salons, food outlets, bars, hostels and other small businesses.