How can article authors make money on content views?
Today, writing articles for money is one of the most popular ways to earn money in the Internet. You can write articles on popular content platforms in a few seconds, and with the opening of popular sites for bloggers there was a real boom in copywriting.
But with the increasing number of authors on these and similar platforms, it becomes more and more difficult to earn on their articles, the payment becomes less and less, and there are no prospects for growth. What to do?
Aff1.ru - create a blog and earn money for views
Aff1.ru - a popular website dedicated to affiliate programs, advertising networks and digital marketing not so long ago opened service for authors of articles. Anyone who is engaged in creating unique high-quality content will be able to earn money on this site.
Payment in this service is carried out precisely for article views - for every thousand views, the author will receive $3.
At the same time, only unique materials that carry useful information for readers are accepted. All articles are moderated - publications copied from the Internet will not be checked.
Materials on topics such as ways to earn money on the Internet, web development, marketing, cases and strategies, news from the IT world, social networks, finance, as well as design and SEO promotion are welcome. If you have something to say on these - welcome!Learn more about the rules for posting content on Aff1.ru here.
Advantages of the platform
Among of the advantages on Aff1.ru you can see:
1. Pay-per-views
Unlike similar platforms, here you will receive revenue not for active subscribers, read-throughs or clicks on ads, but for views of your articles. The more views your material has collected, the more income you can count on.
2. The presence of a target audience
Aff1.ru - one of the most popular sites about affiliate programs, digital marketing and other ways to earn money on the Internet. Every month, the materials of this portal are viewed by tens of thousands of people interested in this topic. Therefore, high-quality and interesting materials do not remain without attention.
3. Contact links in the profile
According to the rules of the service, authors are not prohibited from leaving contact details in their public profile on the site. Thus, by publishing articles on Aff1.ru you will not only be able to attract readers, but also get potential customers.
4. Free accommodation
Create a blog and post your articles on Aff1.ru it is absolutely free. But do not forget that the content must be high quality and unique!
5. A variety of topics
The platform supports any articles on the topic of attracting traffic, advertising or earning money on the Internet, SEO, SMM, web design, etc. In short, everything related to the topic of Internet marketing.
Why is pay-per-views more profitable than a fixed payment for an article?
It 's no coincidence that the guys from Aff1.ru chose this particular payment model - when a fixed payment is set for an article, you know exactly how much money you will receive for writing it - no more, no less. Of course, the customer can throw a small donation if he likes the material very much, but it is unlikely that the "tips" will be very generous.
If you pay for the number of views, your potential income is practically unlimited - the same article can gain views for several months or even more, and you, accordingly, will receive income from it. By writing several articles that "shoot" and gain, for example 100,000 views in a month, you will receive $300.
Thus, for a long period, it is much more promising to pay for views.
How much can an author earn on Aff1.ru?
The bid on this site is $3 for every 1,000 views of one article. In this case, all views are summed up. And the maximum payout from one article is $300.
For example, you wrote a popular article that gained 50,000 views in a month. You will get $150 from this material alone. At the same time, the article may gain 20,000 more views next month - then you will receive an additional $ 60 from the same article.
But you can write ten such articles or even more! The total amount of remuneration here will depend on your perseverance and the quality of your articles.
How to start writing articles on Aff1.ru?
AFF1.ru provides detailed step-by-step instructions on how to become a blog author on this site and start posting your materials.
1. Create an account. To do this, open the official website Aff1.ru and in the upper right corner, click on the "Log in" button or directly go to the desired page. There is a simple registration - in the form you need to specify a name, login, email address, and also come up with a password
If you have already registered on the site, then just log in to your account.
2. Go to the article editor. To do this, click "Add post" in the upper right corner of the site or in the blog panel. You can also just follow the link, by logging in to the site in advance: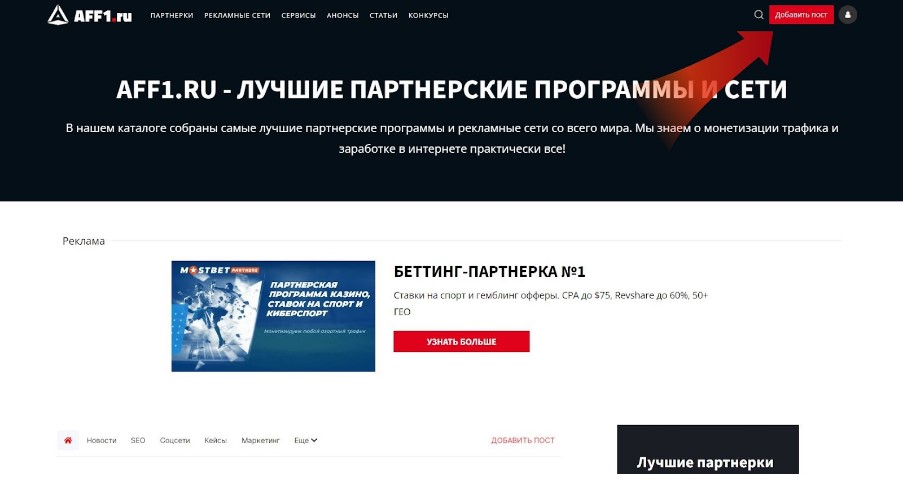 3. Make out the post. Each article should contain:
Title. A short, but catchy and understandable title that will express the essence of your article, as well as attract the attention of readers.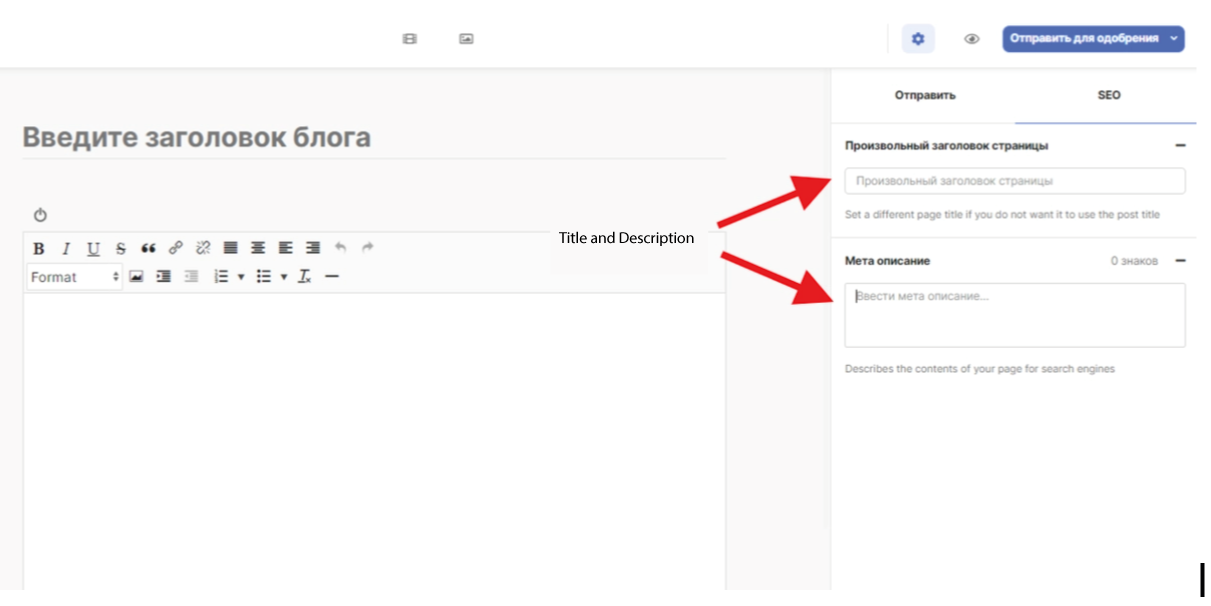 The text of the post. You can add H2-H3 headers, various lists, links, images, videos, etc.
The main picture. The picture should weigh no more than 300 KB and should not contain watermarks.
Category and tags. Choose the most suitable categories that your article fits into (you can choose several), and also do not forget about tags (up to 5 pieces) - they will help readers find your post easier!
4. SEO indicators. We strongly recommend adding a unique description to each article - title and description. This will help the article to advance in search engines, which will bring additional views.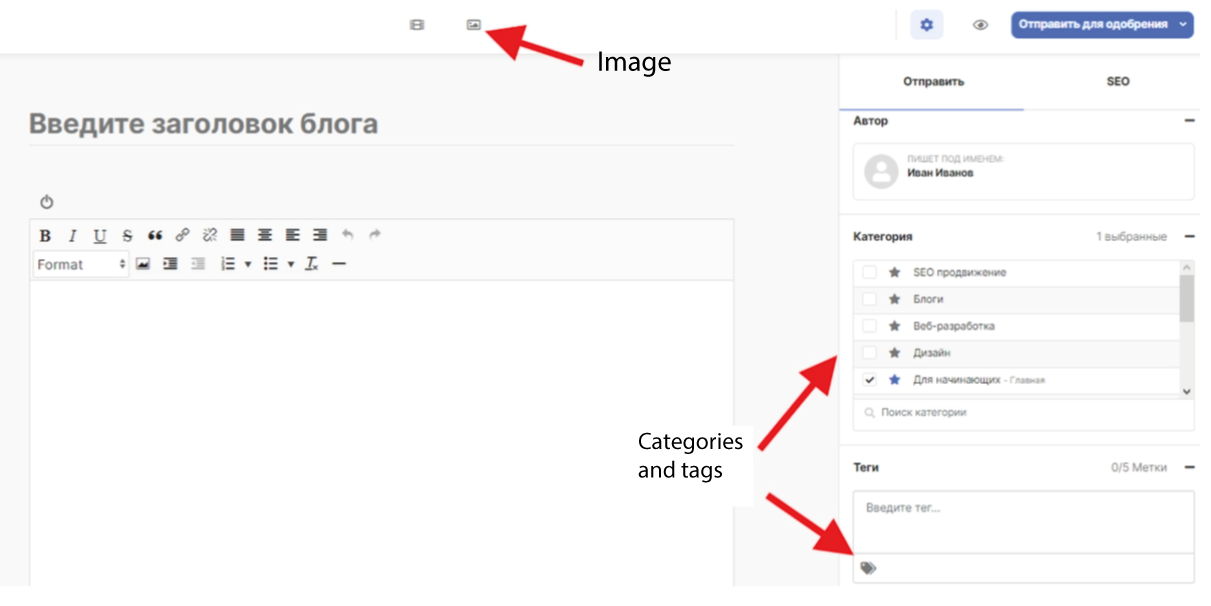 How to write titles is described in detail here
Aff1.ru or another platform - where to get more income?
It's not a secret that due to the huge influx of authors, revenues on popular content platforms have fallen dramatically in the last couple of years. A relatively new platform for content authors Aff1.ru it offers a fixed rate of $ 3 for every 1,000 views. Not bad, isn't it? And due to the fact that the competition on this platform is not too big yet, everyone will be able to earn.
In conclusion
Thus, the service  for authors Aff1.ru  is a very promising platform with a very attractive model of payment for article views. With the same efforts to create content, you can definitely earn much more here than on other platforms. While the competition is not so high - go ahead!