Dear Partners, Today we are happy to announce integration with Automizer By Voluum.
Our regular clients and long-term partners know that ad network Adoperator.com keep improving and evolving platform and automation of media buying routine 24/7 despite of COVID-19 situation in the world to keep running ad campaigns with maximum efficiency and performance.
Voluum ad tracker is a premium level solution for affiliate marketers and media buyers that allows to manage all your ad campaigns from one dashboard and rule traffic with maximum ROI.
And Voluum Automizer is a set of features designed to automate typical affiliate tasks and reliably pass information between platforms.
Voluum.com are leaders in affiliate ad tracking services since 2015 and this product integrated with +40 ad networks: big tech Google, Facebook, native Taboola, Outbrain, other popular ad networks like Exoclick, Propellerads, Adsterra and many others.
Automizer by Voluum takes to a new level experience from work with ad networks by providing an extended set of options that provides its clients to realize CPA goal features in CPC/CPM ad networks.
Now, with Automizer all users of Adoperator Ad Network can automate their ad campaigns for maximum ROI.
Automizer also supports ad networks like taboola, mgid, exoclick, adsterra, propellerads and zeropark.
All clients of voluum services receive 24/7 support.
Below you can find short description of how it works:
Create account in Voluum platform if you do not have any. Click Here .
We recommend to choose "Profit" Plan.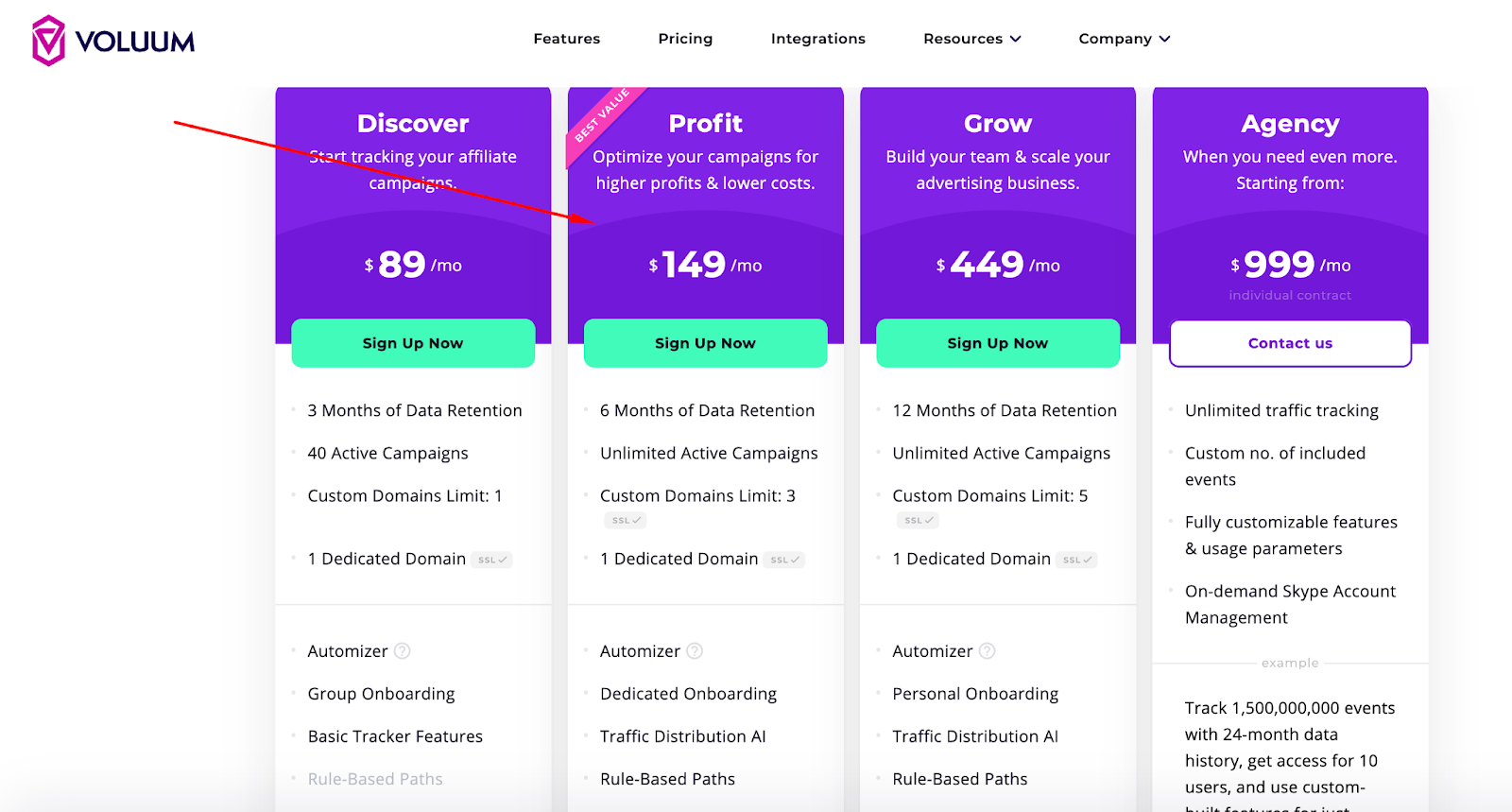 After that you need to start your Automizer Trial and create campaign and offer in Voluum (do not forget to add necessary postback).
Use link from Campaign created in Voluum to set up ad campaign in Adoperator.
Use your API Key from Adoperator with Automizer to Sync both platforms. If you did everything correct after a short time you will see that your adoperator campaign is visible in Voluum and matched with the same campaign in Voluum. Now you can use rules to automate media buying routine and reach your CPI/CPA goals at ease.
With tools provided by Voluum and traffic from Adoperator you will get better results soon and increase overall performance of your media buying activities.