Attention publishers! Monetizing your website traffic has never been easier. If you have 404, redirect or unsold traffic back, you can now turn it into cash with AdOperator.com ad network's smart links (direct links).
With AdOperator.com, you can register as a publisher and add your site in just a few minutes. Once you're set up, grab the direct link or smartlink and start monetizing your traffic right away.
The smartlinks offered by AdOperator.com are a simple and effective way to earn money from your website traffic or remnant traffic if you are an affiliate marketer or seo specialist. It is fully autonomous, self optimizing and it works.
So, don't let your unsold traffic go to waste. Sign up  today and start earning money from your website traffic. It's quick, easy, and profitable!
How to monetize your traffic effectively: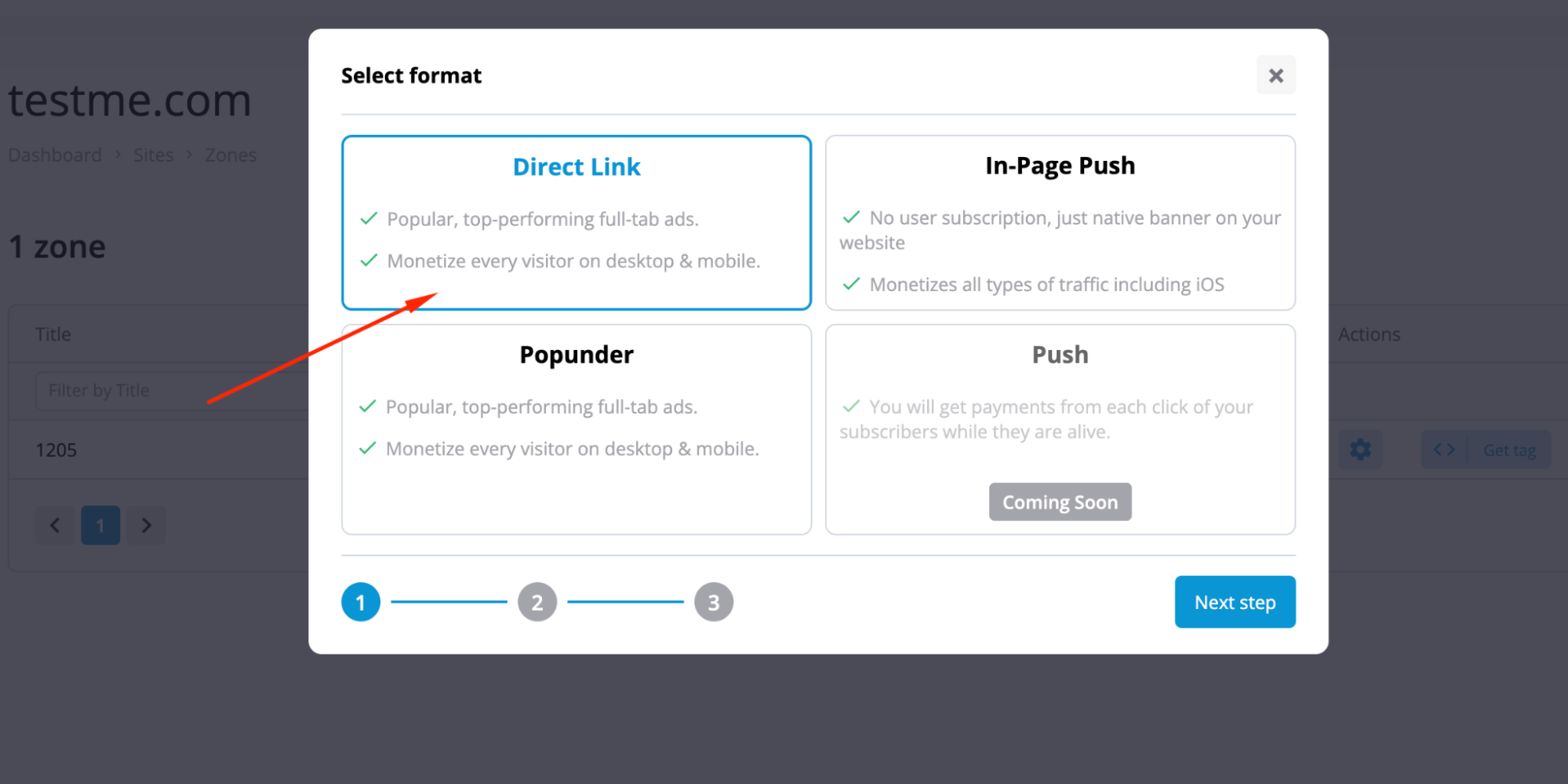 Login to your dashboard or Register as Publisher and create "website" to get direct link 
Send some traffic to test and check your results. (Reports are updating every 15 minutes). We recommend 1 week of activity or 50000 visits from your traffic source to reach maximum.
Earn a minimum 20$ to withdraw it with any convenient method. 
Answers for most important questions.
You do not need to verify the website.
It is not necessary to proceed with full verification of the account to start work, but this is an important action to secure your account in case you lost access or something else happened.
We can not say CPMs or CPC for your traffic before we see it. We do not play games, we pay for traffic every day to thousands of publishers. Give it a try and you will see the difference. Longer you work with one link - more earnings and higher rates you get. 
We filter bot traffic, proxy traffic and iframe traffic, our advertisers do not want it, that is why sometimes numbers may be different with your tracker. And you can find how much of your traffic was filtered in your reports by date.

We accept any niches of traffic sources, choice of advertisers is automated.You may create only 5 new zones for one website, it may be increased by request if reasonable. 

You need to add your payment details when you request payout, you may easily manage where you want to receive your earnings each time.

Do you know someone who can send us traffic to direct link? Participate in a referral program, and get 5% of revenue that your affiliate will make.
How to start with direct links?
You may use it with clickbait banners (Like "start" or "Download") at your website or just links or you may setup redirect from your old domains that were not accepted by domain parking programs.   You may use directlink to send there traffic back from affiliate programs that allow trafficback URLs. More unique and creative you are with Adoperator directlink, more you earn.