Advertisers Dashboard
Introduction
AdOperator dashboard for advertisers allows to buy traffic - create, edit and optimize ad campaigns and adjust budgets fast and easy. We strive to continuously update our systems functionality and are happy to receive your feedback. Stay tuned to the system updates!
Find how to customize your main dashboard page below: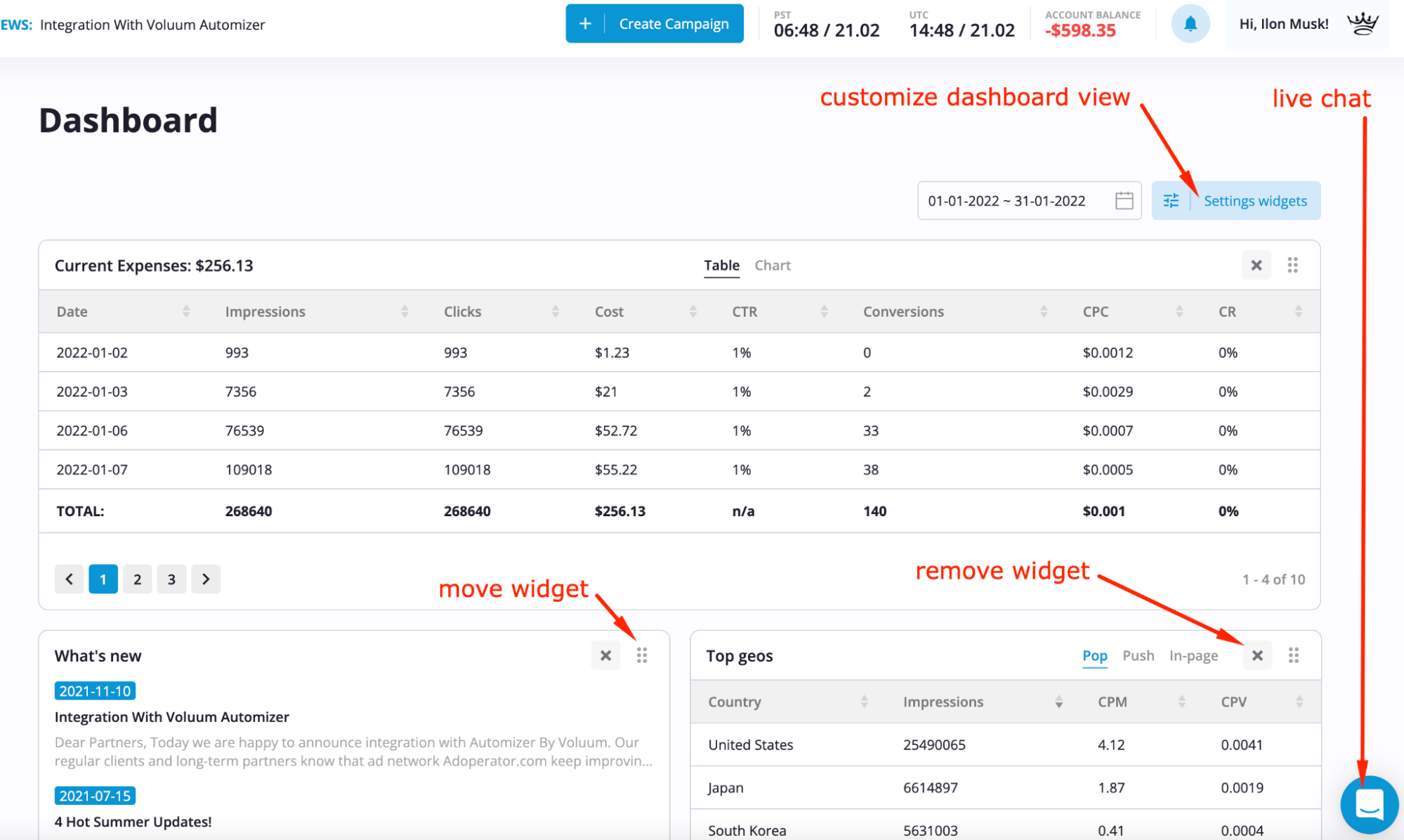 You may configure blocks, remove unnecessary widgets and move up important ones.